Evaluating a source in Geography
It is increasingly important to critically evaluate the information you use when studying geography. Information is more readily available to us now than ever before which is why it is so important to review your sources. When completing geographical research you need to ask yourself 'how reliable is this information?'. Even sources that appear to be reliable often have some form of bias behind them.
So, how do you spot the fake from reliable information? It's easy, put your source through the CRAAP* analysis.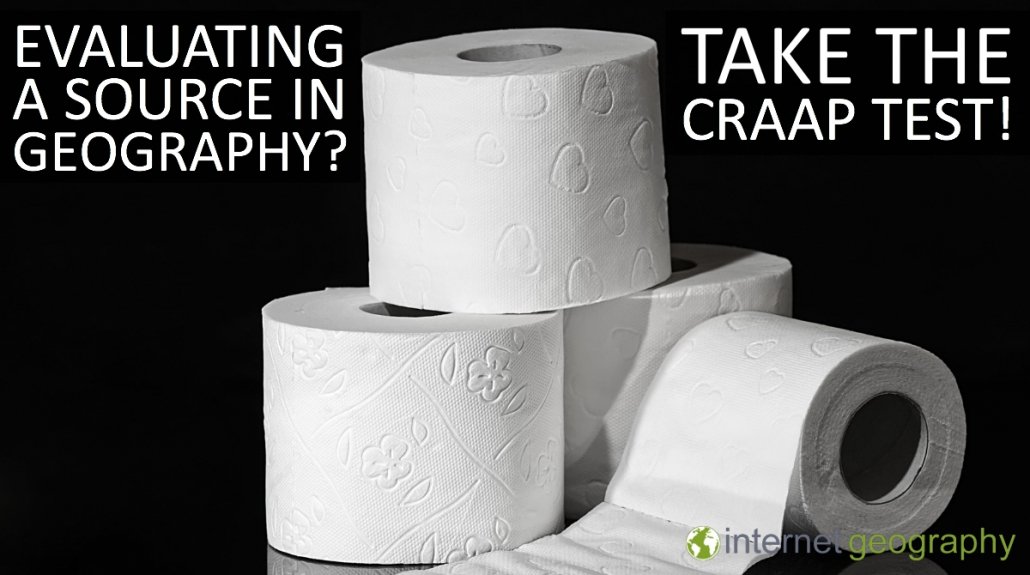 Currency
When was the information written/updated/revised? Is the information up to date? Does the information represent current scientific thinking?
Relevance
How much information is presented? Is it a detailed analysis? Is the reading level appropriate? e.g. not too simple and not too difficult.
Authority
Who is the author/editor? What are their qualifications? Are they experts in the area of study? Does the author have support from experts in the field?
Accuracy
Is the information accurate? Does the information match your understanding of the topic? Do other sources verify the claims made? Always check against other sources. Check to see if there is a bibliography included with citations (references) to other reliable sources.
Purpose
Is there a clear purpose to the information? Is it stated? Is there any evidence of bias or sensationalism? Is the information clickbait (overly dramatic to grab your attention and encourage visitors to click on a link)? What is the purpose of the medium? What is their motivation for sharing this information? Are they stating facts, opinions or trying to persuade?
When looking for information, it may be appropriate to use popular works, or works with a certain bias in your research if you are presenting different opinions on a subject. However, it is important that you distinguish opinion from research and clearly represent your sources as what they are.
*The CRAAP test is adapted from a video presentation by Western Libraries.