Jubilee River Flood Relief Channel
The Jubilee River is a flood relief channel on the River Thames. It was constructed to reduce the risk of flooding in Windsor and Eton by diverting water from the River Thames. It was funded by the Environmental Agency and cost £330 million. It opened in 2002, and at 11.17 kilometres long, it is the UK's largest artificial channel and was designed to look like a natural river with meanders and shallow reed beds. It has five weirs (dams) along its course.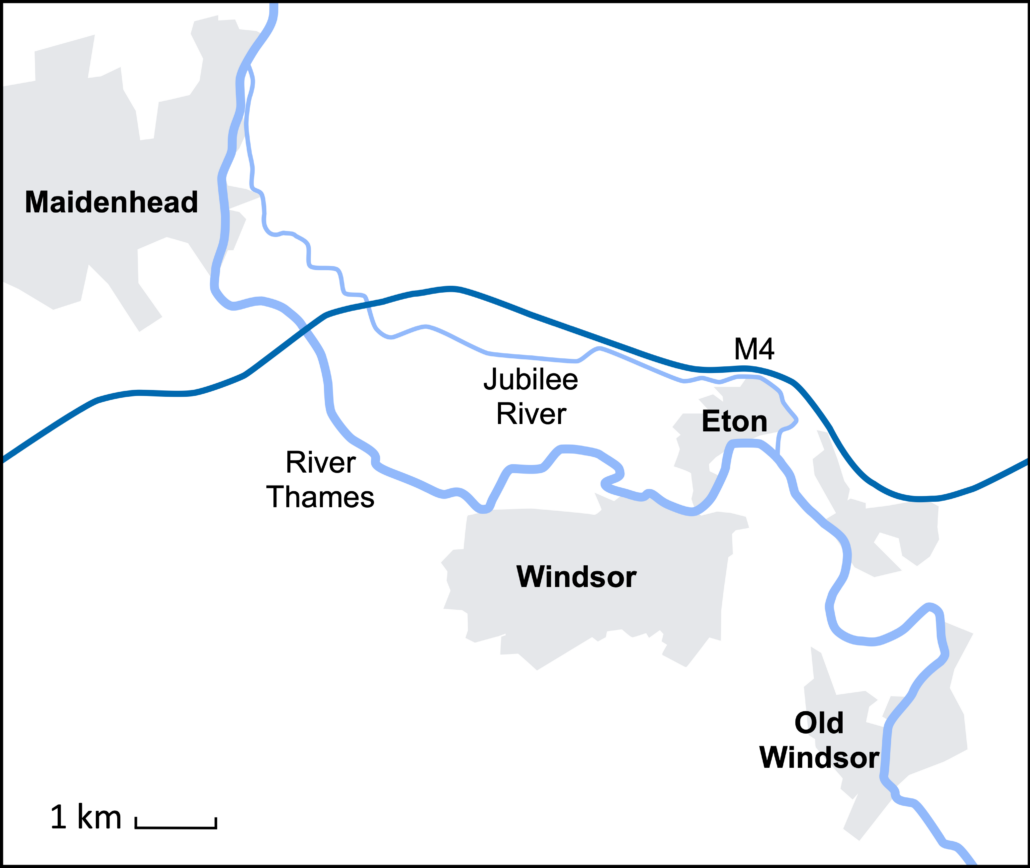 Social Issues
As the discharge of the River Thames between Maidenhead and Eton is reduced during high flow conditions, wealthy properties in Maidenhead and Eton are protected. However, this is at the expense of less affluent areas downstream at Wraysbury, beyond the confluence of the Jubilee River and the River Thames beyond Eton.
The Jubilee River is not a fully navigable river, as was promised. Weirs disrupt those using the river for leisure along its course.
Economic Issues
At £330 million, it is one of the UK's most expensive flood defence schemes. It is one of four planned flood relief channels. However, the EA ran out of money to complete them all.
The weirs were damaged during floods in 2003, and their upkeep is expensive.
The flood relief scheme has transferred the problem of flooding downstream, where there was severe flooding in 2014. However, additional flood management is needed downstream.
Environmental Issues
Habitats located below the confluence of the Jubilee River and the River Thames were damaged following extensive flooding in 2014.
The concrete weirs look unattractive and spoil the natural environment.
Aquatic habitats are affected by algae that collect above the weirs.
Related Topics
Use the images below to explore related GeoTopics.