Geography has been in the news all summer! Have you got what it takes to beat the Summer 2019 Geography in the News Quiz?




Over the summer sea defences have been constructed between Bacton and Walcott on the Norfolk Coast. What is the name of the technique being used?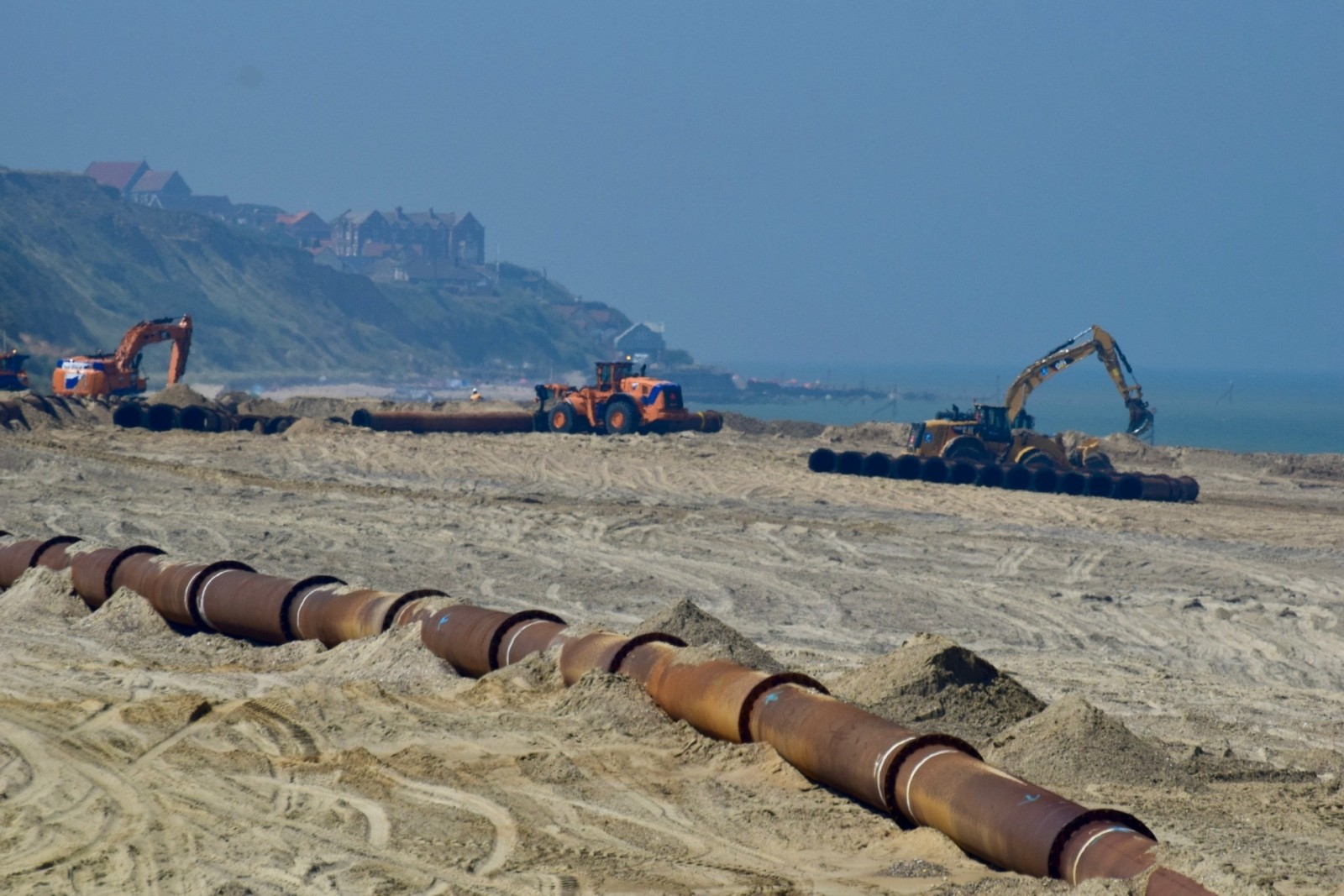 Internet Geography
Sandscaping is the name of the processes which involves building up beach material by pumping sand onto the beach from off-shore sources.
Earth Overshoot Day marks the date when humanity's annual demand on nature exceeds what Earth's ecosystems can regenerate in that year. What date was it this year?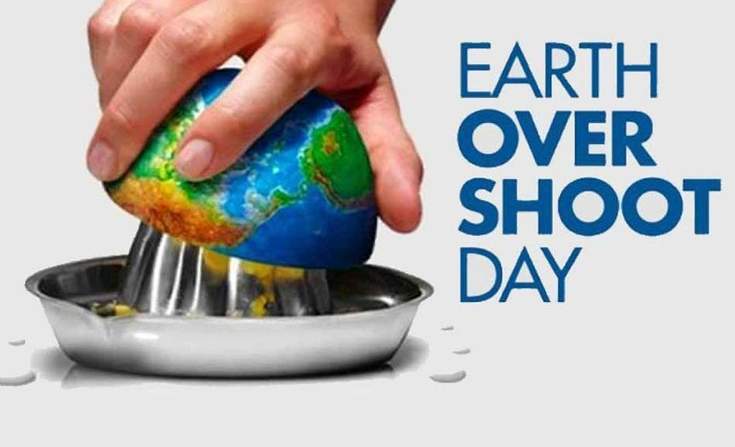 Earth overshoot day was 29th July 2019. Over the past 20 years, it has moved up two months to July 29, the earliest ever.
In July, which country broke a world record by planting 350 million trees in one day?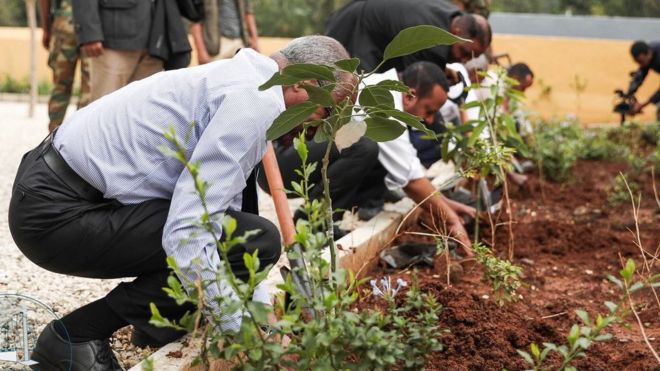 BBC
Ethiopia holds the record for planting the most trees in a day. Previously, the world Record for planting trees in a single day was held by India, which used 800,000 volunteers to plant more than 50 million trees in 2016.
Across which border were a set of fluorescent pink seesaws built by a pair of professors seeking to bring a playful concept of unity to the two sides of the divide?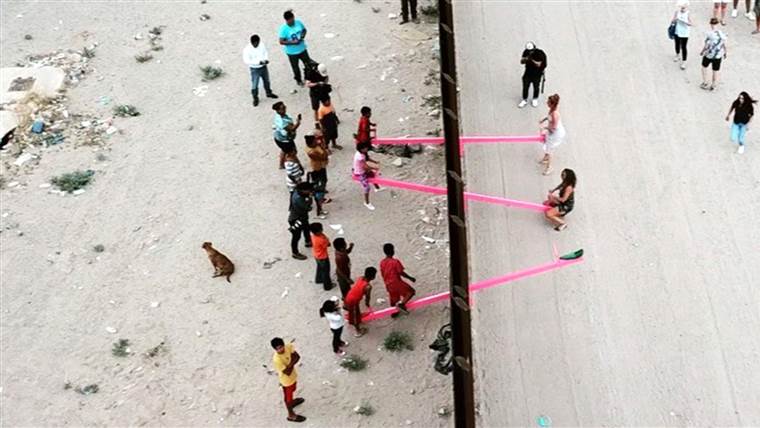 NBC News
Installed along the steel border fence on the outskirts of El Paso in Texas and Ciudad Juárez in Mexico, the seesaws are the invention of Ronald Rael, a professor of architecture at the University of California, Berkeley, and Virginia San Fratello, an associate professor of design at San José State University, who first came up with the concept 10 years ago.
In July, flash flooding in Yorkshire led to the destruction of a bridge close to which settlement?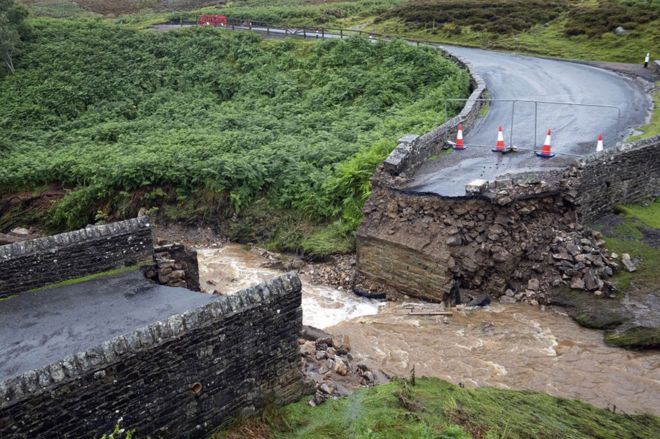 BBC
The bridge is located close to Grinton.
In July, the UK experienced its hottest day on record. What was the highest temperature recorded in the UK?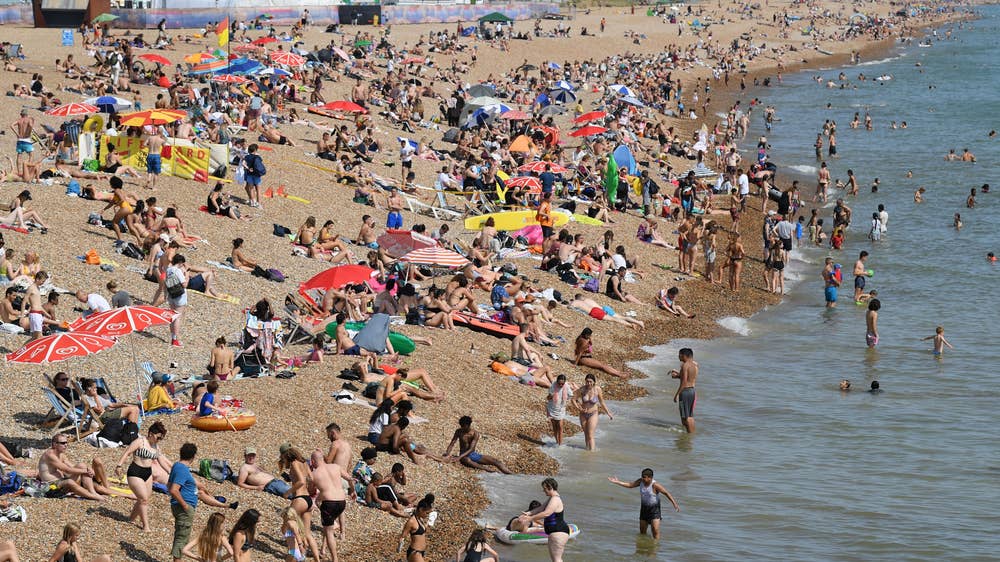 The Evening Standard
In July, the UK experienced its hottest day on record when temperatures reached a record-breaking 38.7°C at Cambridge University Botanic Gardens.
In the afternoon of Thursday 1st August the 1500 of the 6500 residents of Whaley Bridge, Derbyshire were evacuated due to the increased risk of the dam wall at which reservoir collapsing?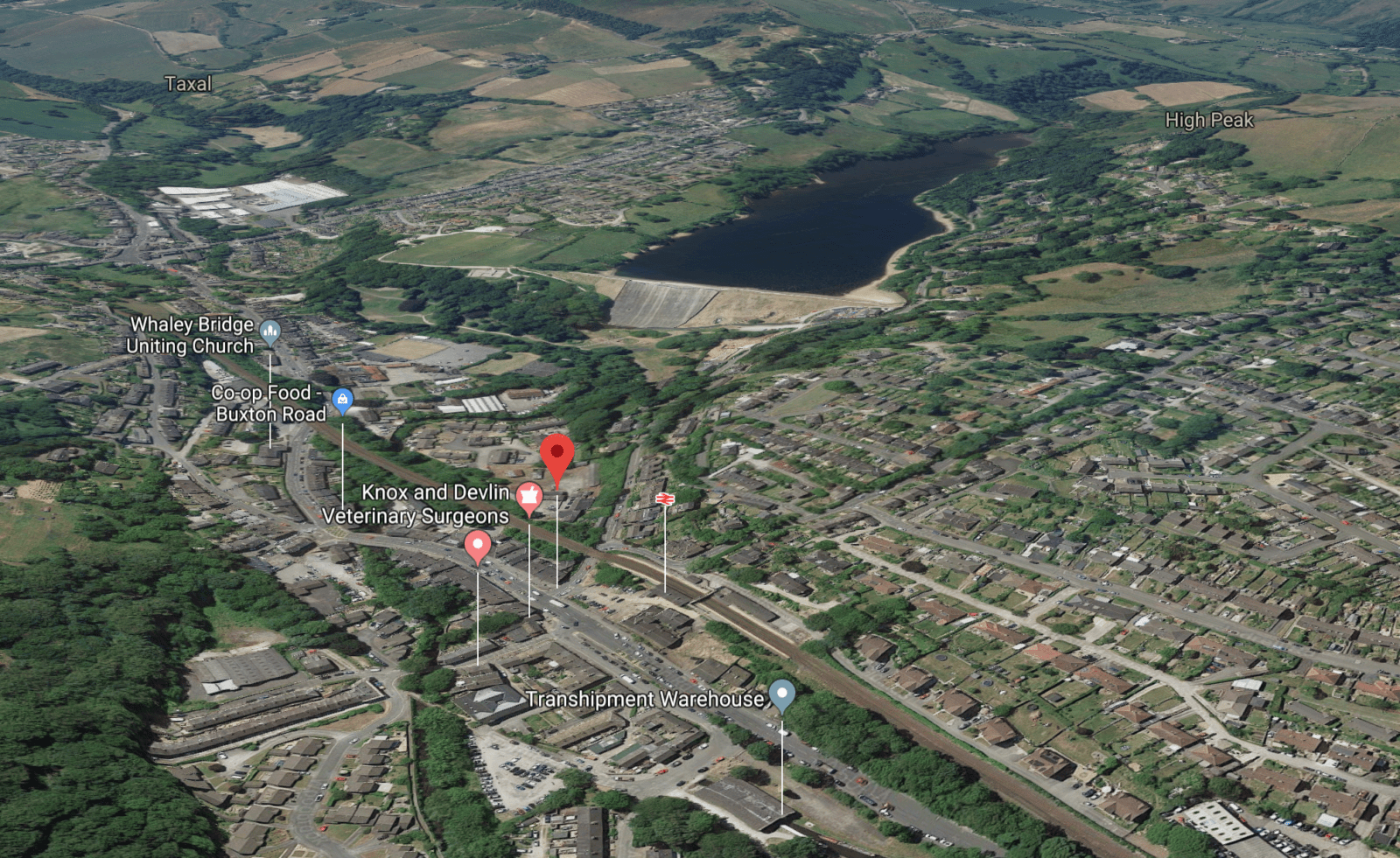 Google Earth
The Toddbrook reservoir had to be reinforced to reduce the risk of collapse. This was don by the RAF dropping bags of ballast onto the damaged dam.
Name the typhoon that killed 44 people in eastern China after landslide and floods in August.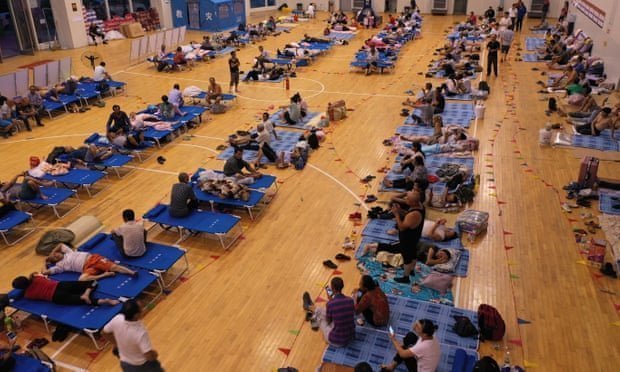 The Guardian
The typhoon that affected China in August was Lekima.
In August it was announced drugs show '90% survival rate' in a breakthrough trial for which virus?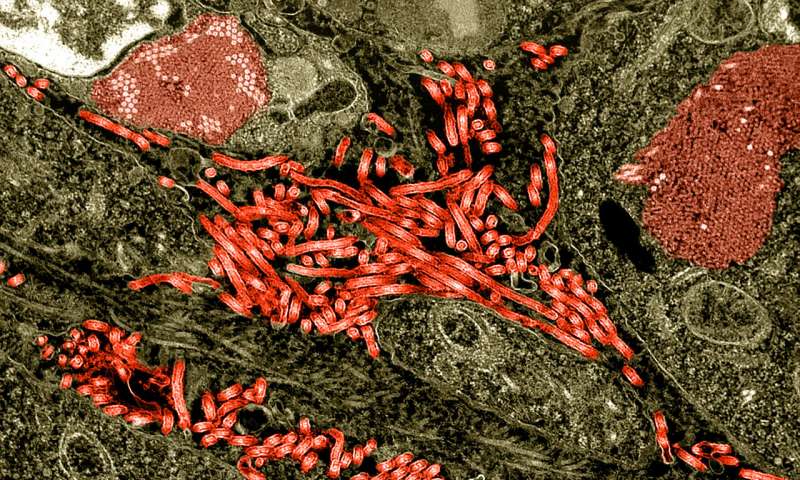 Medical Xpress
Ebola may soon be a "preventable and treatable" disease after a trial of two drugs showed significantly improved survival rates, scientists have said. Four drugs were trialled on patients in the Democratic Republic of Congo, where there is a major outbreak of the virus. More than 90% of infected people can survive if treated early with the most effective drugs, the research showed.
Where did rare lightening strikes occur on 10th August 2019?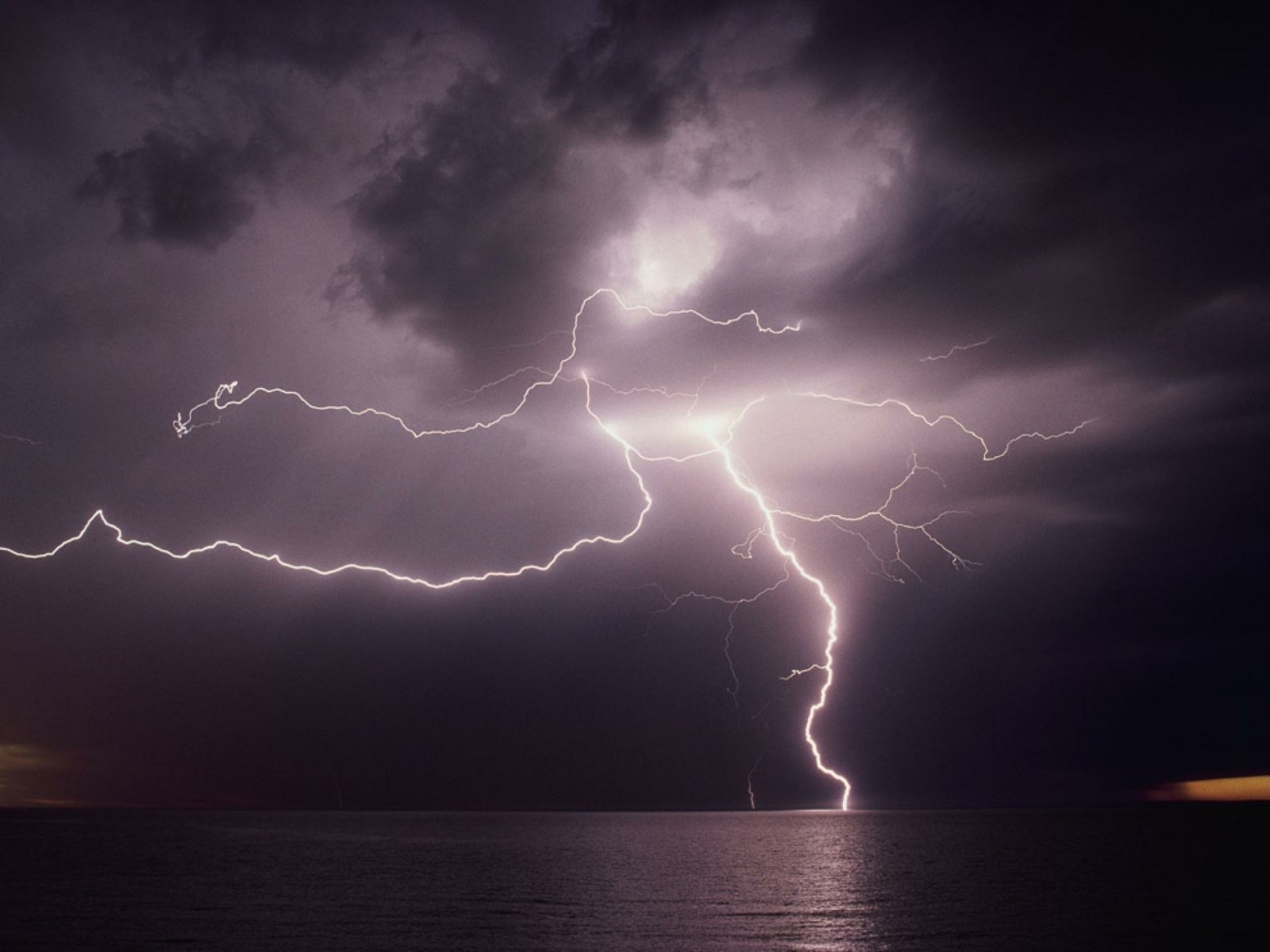 National Geographic
The North Pole lightning was detected by The National Weather Service of Fairbanks, a mere 300 miles from the North Pole between 4 pm and 6 pm on August 10.
In which city did a devastating slum fire destroy homes of more than 10,000 people?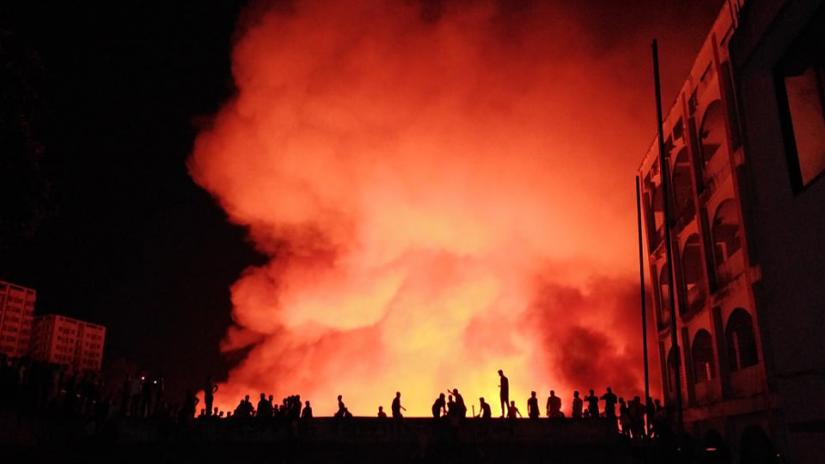 A devastating slum fire in Dhaka, Bangladesh, destroyed homes of more than 10,000 people. The majority of the slum's residents are low-paid workers from nearby garment factories.
Which country mourned the death of a glacier in August 2019?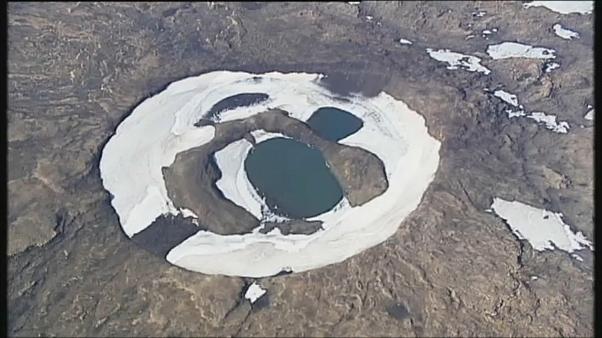 Euro News
Ok Glacier is the first in Iceland to be formally declared dead ice.
President Trump announced he wanted to buy Greenland in August 2019. Greenland is an autonomous territory within the Kingdom of which country?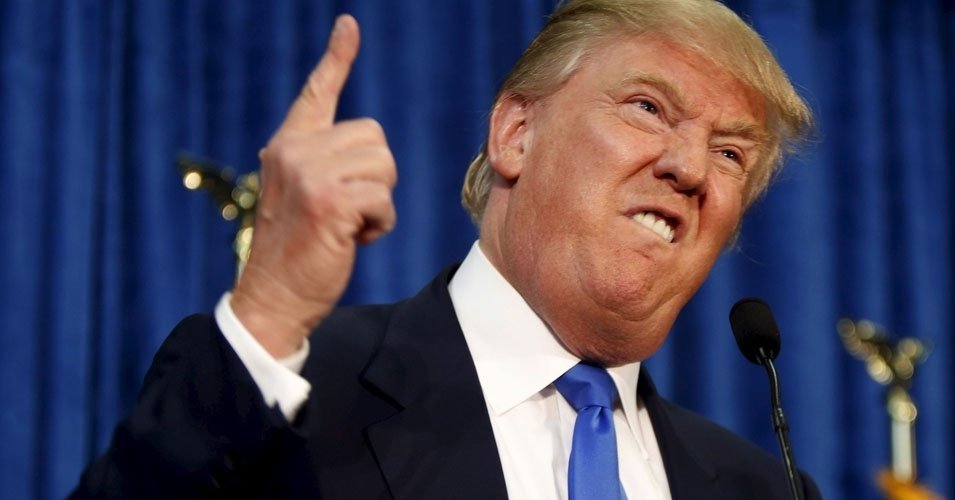 Greenland is an autonomous territory within the Kingdom of Greenland.
In August which city tightened rules on skyscrapers over wind tunnel fears?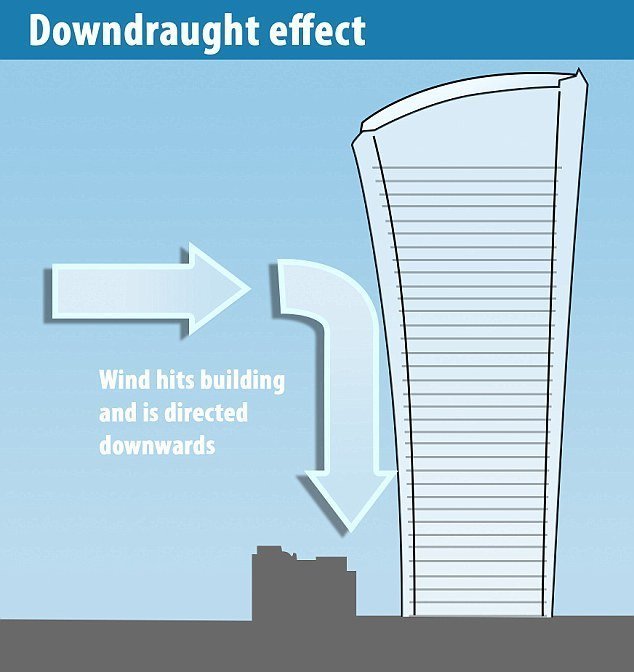 Daily Mail
Tougher building rules for skyscrapers have been drawn up by the City of London because of concerns that a high-rise, urban microclimate will generate winds capable of knocking over cyclists and pedestrians.
Who sailed the Atlantic Ocean to participate in UN climate summits in New York City and Chile?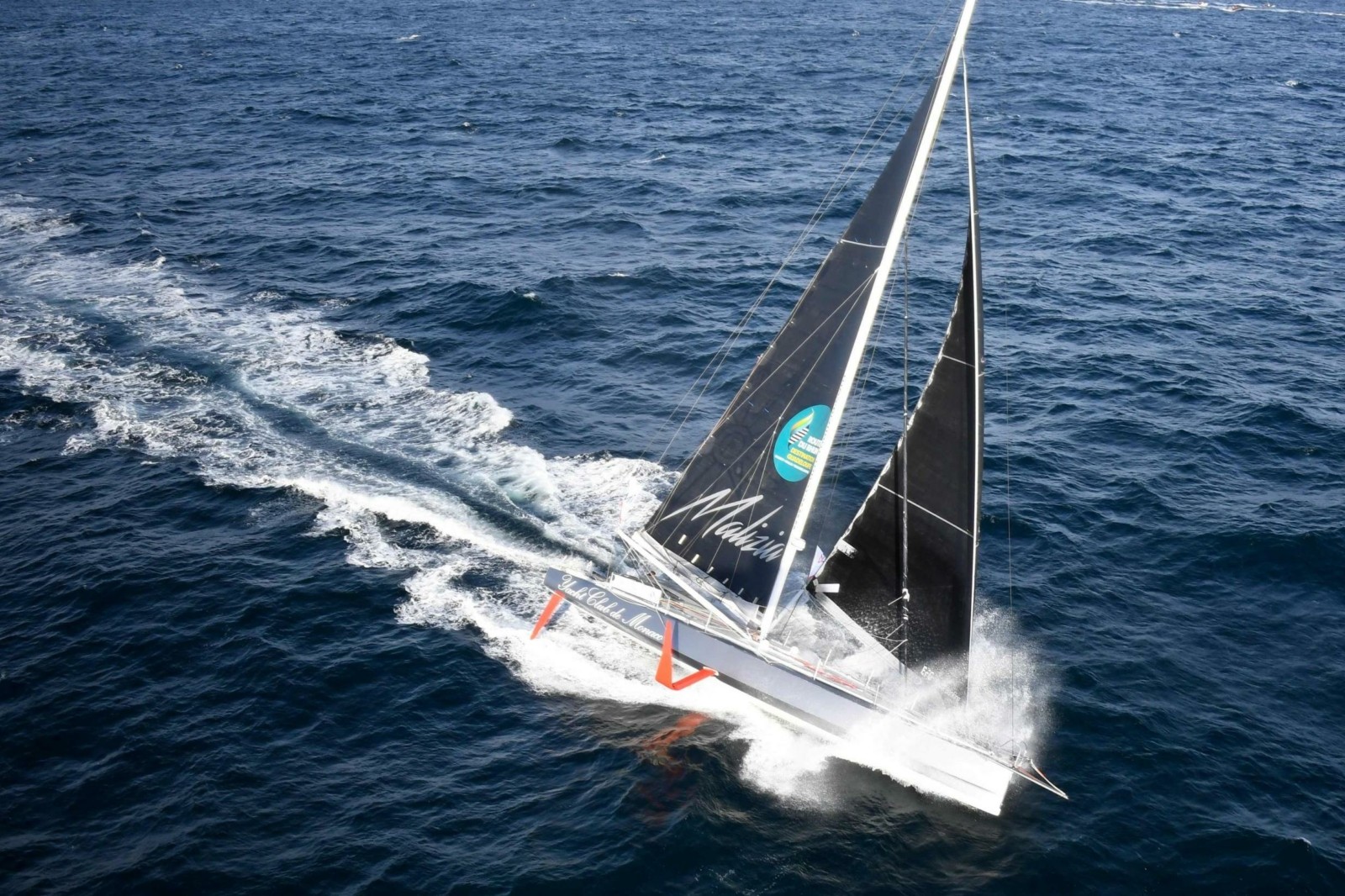 Greta Thunberg sailed across the Atlantic.
President Trump was also in the news in August suggesting nuclear weapons should be used to combat which natural hazard?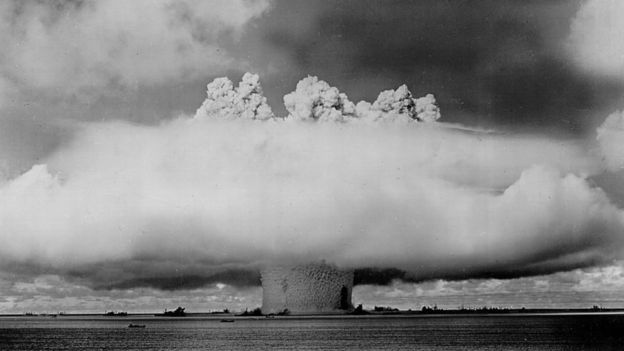 Getty Images
Using nuclear weapons to destroy hurricanes is not a good idea according to the US scientific agency. You know this, I know this, he doesn't know this.
Which disease did the UK lose its eradicated status by the World Health Organisation in August 2019?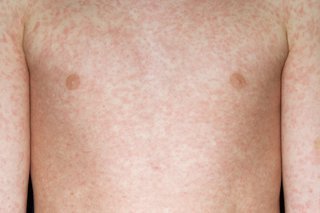 NHS Direct
Measles has returned to four European nations previously seen as free of the illness, according to the World Health Organization (WHO). The disease is no longer considered eradicated in Albania, the Czech Republic, Greece and the UK.
Identify two ecosystems affected by wild-fires during August 2019.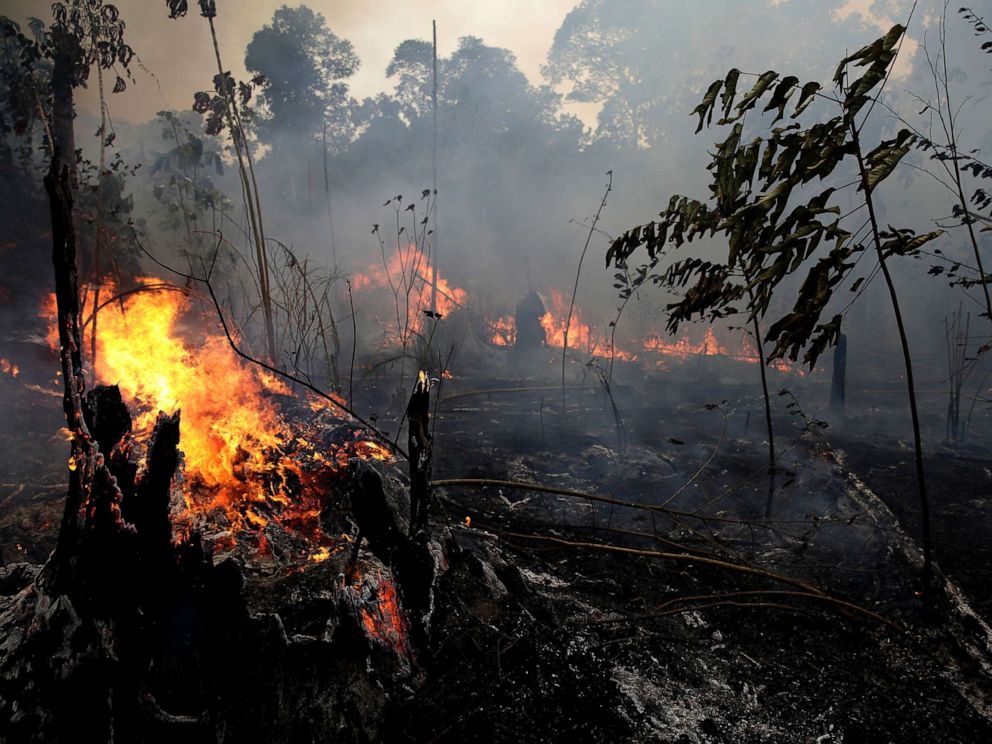 ABC News
Wildfires affected both tropical rainforests and tundra during August 2019.
Which celebrity and environmental campaigner announced a $5 million pledge to help reduce the number of fires in the Amazon rainforest?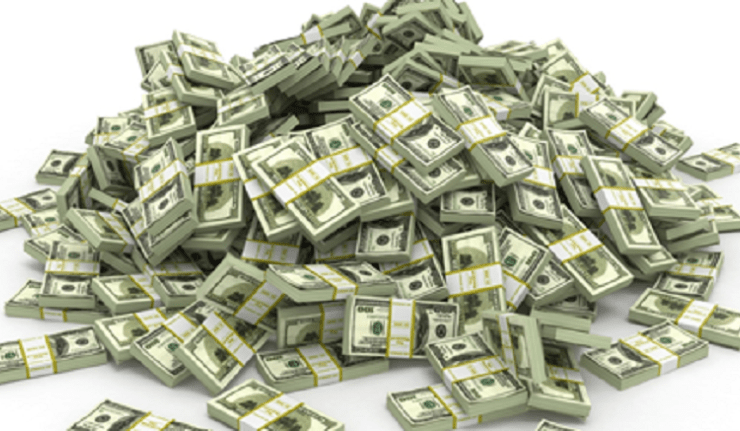 Hollywood star Leonardo DiCaprio has announced a $5 million pledge to help reduce the number of fires in the Amazon rainforest. It comes amid a global outcry over fires in the Brazilian Amazon, with celebrities calling for action and pledging to donate to efforts in order to tackle the issue.
The outlook for which World Heritage site was officially downgraded from poor to very poor due to climate change?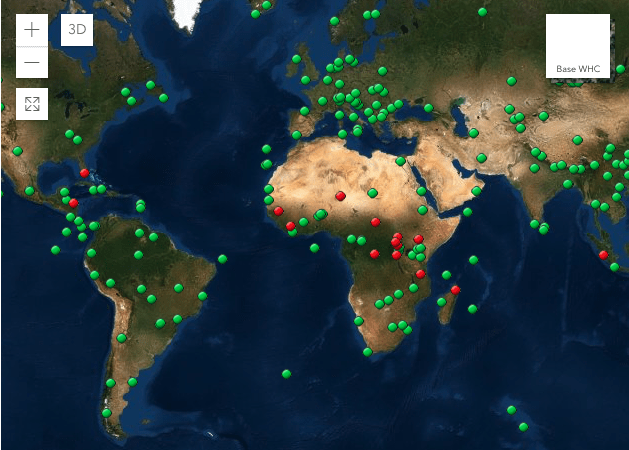 UNESCO
The Great Barrier Reef's outlook has been officially downgraded from poor to very poor due to climate change. Rising sea temperatures thanks to human-driven global warming remain the biggest threat to the reef, a five-year Australian government report says.
Geography in the News Summer 2019
Oh dear. You're Donald Trump.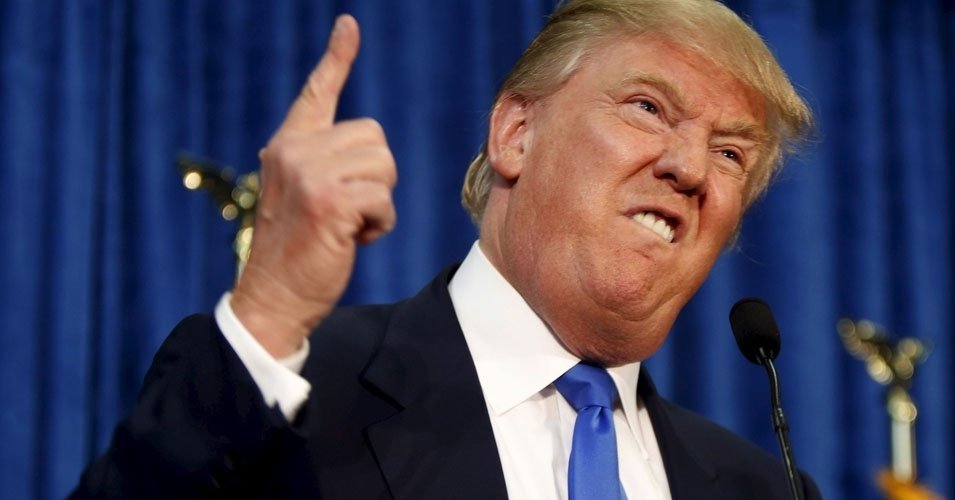 Hi Donald, thanks for having a go at the summer 2019 geography quiz. Don't go nuking any hurricanes now.
You're an advisor to Donald Trump?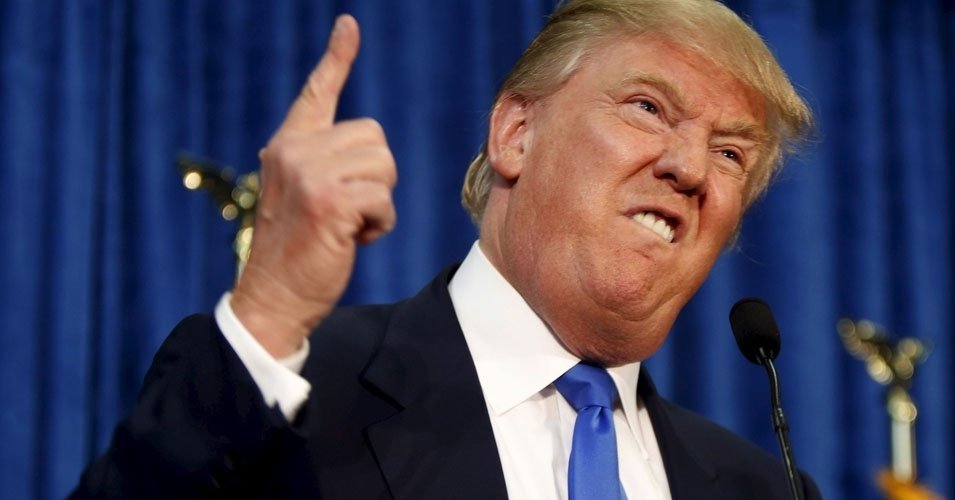 Oh dear, you're probably qualified to advise Donald Trump. You could do with reading the news a bit more often.
You're no Donald Trump!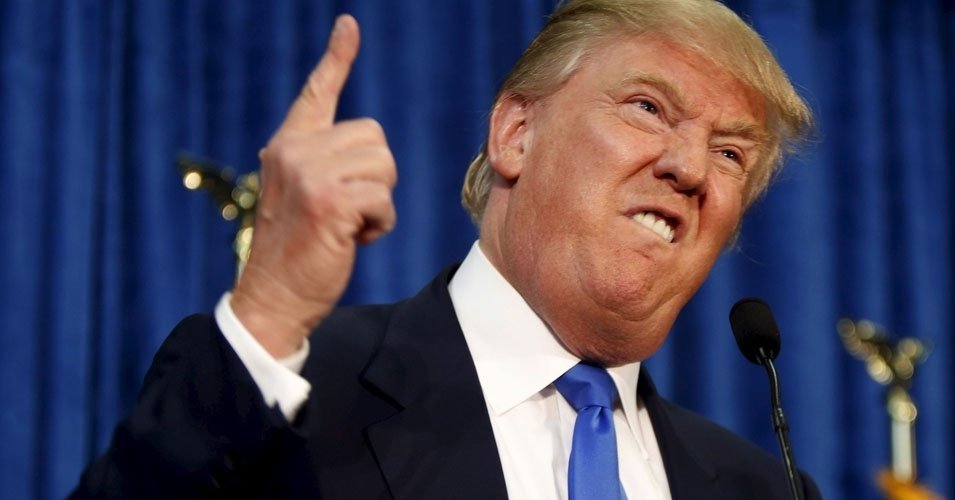 Not bad. You're probably smarter than Donald Trump. Keep reading and watching the news.
Geography legend!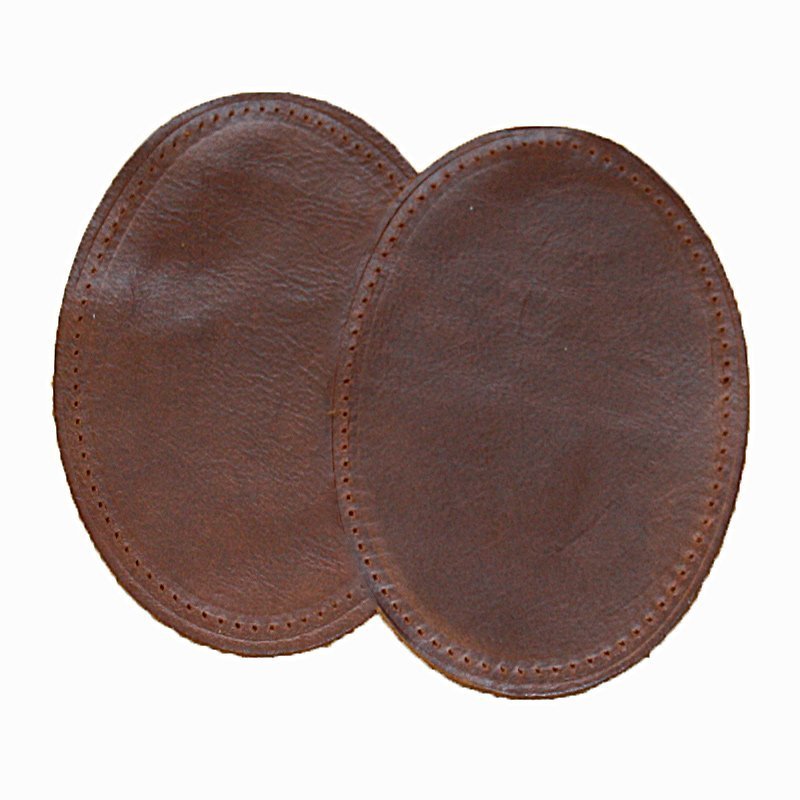 Well done. You know your geography in the news. You're smart and know what's going on around the world. You are or should be a geography teacher. Get some leather elbow patches like those above.
If you are looking for strategies to encourage your students to pay more attention to geography in the news, take a look at our free homework template to support them structure their research.
https://www.internetgeography.net/wp-content/uploads/2019/08/Summer-2019-Geography-int-he-news-quiz.png
670
1200
Anthony Bennett
https://www.internetgeography.net/wp-content/uploads/2019/07/IG-logo--1030x115.png
Anthony Bennett
2019-08-30 20:46:17
2019-09-16 19:28:00
Summer 2019 Geography in the News Quiz