Storm Dennis
Storm Dennis was a deep, Atlantic depression that affected the UK on Saturday 15th and Sunday 16th February 2020, one week after Storm Ciara. Although the UK regularly experiences Atlantic depressions, what is unusual about Strom Dennis is that the depression became a weather bomb, due to a rapid fall in air pressure. This is when the pressure drops more than 24 millibars in a 24-hour period, which happened with Storm Dennis.
Storm Dennis brought a month's worth of rain in 48 hours to flood-hit parts of Wales, early estimates suggested.
Nearly 16cm of rainfall in 48 hours and wind speeds of 91mph were recorded. The highest rainfall occurred in south Wales, where Crai Resr received 157.6mm of rainfall in 48 hours. The highest wind speeds of 91mph were recorded in Aberdaron on the Welsh coast.




The Cause of Storm Dennis
The Impacts of Storm Ciara (Social, Economic and Environmental)
Social impacts
A woman was swept into floodwater after her car became stuck near Tenbury Wells. A man in his 60s has died after falling into the River Tawe, in south Wales.
The Environment Agency said more than 480 properties had been flooded after the storm brought torrential rain and strong winds.
John Curtin, the Environment Agency's head of floods and coastal management, said on Twitter that number was "likely to rise" – but indicated figures were lower than those for Storm Ciara earlier this month.
A major incident was declared after flooding at properties in Lowdham in Nottinghamshire.
Properties were also flooded in Tenbury Wells, Worcestershire – and residents were urged to take "extreme care" by the area's Environment Agency manager. About 130 homes in the market town were evacuated.
Serious flood situation in Tenbury Wells #worcestershire this morning. Many properties flooded.

We've issued 2 severe flood warnings meaning immediate risk to life.

Take extreme care if in area and listen to emergency services. pic.twitter.com/Y2Rkc4x10T

— Dave Throup (@DaveThroupEA) February 16, 2020
A major incident was also declared by police following flooding in Shropshire.
Extensive flooding occurred in South Wales. Over 1000 homes in Pontypridd, Wales were flooded.
Aerial images show the scale of the devastation caused by flooding in the village of Crickhowell in south Wales.
Economic impacts
Extensive flooding affected businesses in Pontypridd, South Wales.
Across the UK road, rail and air travellers also faced disruption.
About 170 flights were cancelled on Sunday morning, affecting at least 25,000 passengers.
Storm Dennis caused disruption for 19 train companies, according to National Rail, with routes suspended across south Wales and in parts of England and Scotland.
Highways England said strong winds had closed part of the M48 Severn Bridge eastbound, while flooding closed part of the M54 and A-roads in Lincolnshire, Herefordshire, Derbyshire, Nottinghamshire and Gloucestershire.
Environmental impacts
Many rivers reached peak flow leading to increased erosion along river banks. Many rivers tore loose and carried away trees damaging local ecosystems and habitats.
THE A82 was closed at Three Sisters Park near Glencoe, Scotland after Storm Dennis caused a huge landslide. Drivers faced difficulties passing the road after water, snow and rocks crashed down from the ridge of Aonach Eagach.
Landslides also occured in Wales. The example below shows a landslide tearing down a mountain in Tylorstown, Rhondda Cynon Taf, south Wales, on Sunday morning.
Strong winds around the coast led to the formation of destructive waves. These had a considerable impact on beaches around the British Isles. The image below shows the beach at Brighton.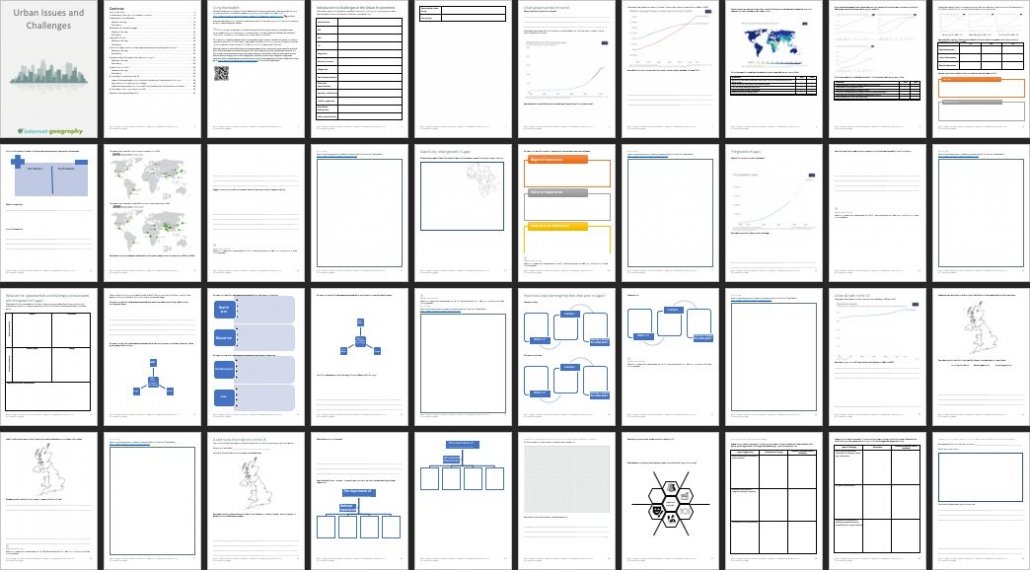 Responses to Storm Ciara
Warnings were issued by the Met Office.
A record number of flood warnings and alerts were issued for England on Sunday, according to John Curtin, the Environment Agency's head of floods and coastal management – reaching a combined total of 594 shortly before midday.
BREAKING: we now have the most flood warnings and alerts in force (594) in England than any other day on record. Stay safe and updated here https://t.co/K5GUW3z87V pic.twitter.com/0IEdWBAOpi

— John Curtin (@johncurtinEA) February 16, 2020
He said "the saturated ground conditions" left by last weekend's Storm Ciara has "driven" the severe flooding seen across the UK over the past 24 hours.
The army were deployed in areas affected by flooding by Storm Ciara in West Yorkshire. They shored up flood defences in Ilkley and Calder in West Yorkshire.
Transport Secretary Grant Shapps told Sky News's Sophy Ridge that the UK government was "stepping up its response" to extreme weather conditions.
He said it had put £2.4bn into defences over a six-year spending period up until next year, and would allocate £4bn for the next six-year period.
In Wales, people were evacuated from their homes in Monmouthshire and Neath with emergency centres set up in Merthyr Tydfil and Aberfan.
Also in Wales, where hundreds of homes and businesses were badly damaged, the Welsh Government prepared to provide extra cash to councils to help the clear-up.
The South Wales Police statement said the force was co-ordinating a "multi-agency response" across the region.
"The emergency services, jointly with local authority planning departments, local health boards, and organisations such as mountain rescue, Natural Resources Wales and utility companies, are working continuously to ensure the safety and welfare of those affected, minimise damage to infrastructure and property, and minimise disruption," it said.
Residents in a number of South Wales villages and towns were evacuated via lifeboat as whole streets became submerged.
Emergency service workers in boats had to rescue residents in Hereford as the River Wye rose to its highest level on record.
Useful links
Storm Dennis floods: how bad are they and what is being done?
Related Topics
Use the images below to explore related GeoTopics.
Extreme Weather in the UK Summer Heatwave 2018
What is the difference between a tornado and a hurricane?