The River Severn Case Study – landforms of erosion and deposition
The River Severn (Afon Hafren) is the UK's longest river at 354 km (220 miles) long.
The source of the River Severn is on the slopes of Plynlimon (the highest point of the Cambrian Mountains) in mid-Wales at around 600 metres above sea level. The hills in this part of Wales receive about 2,650 mm of rainfall annually (compared to the average annual precipitation in the UK, which typically ranges from approximately 800 mm to 1,400 mm). The rain which falls on Plynlimon is stored in thick layers of peat and is slowly released into the River Severn.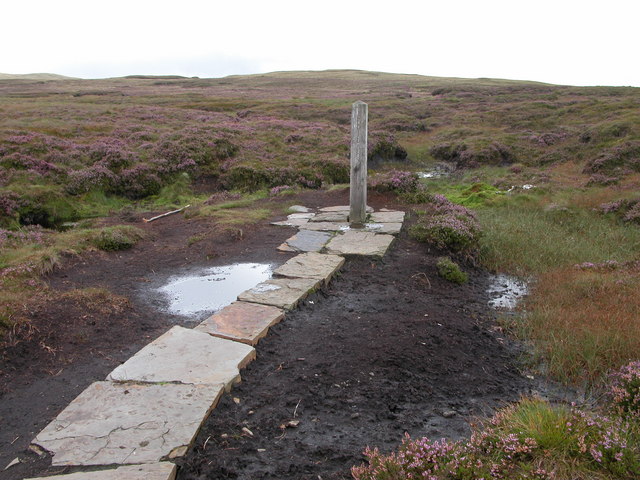 From its source, the River Severn flows over alternating mudstone, siltstone and sandstone layers. The river erodes vertically into its bed by hydraulic action and abrasion. Rapids have formed as the sandstone is more resistant to erosion than mudstone and siltstone.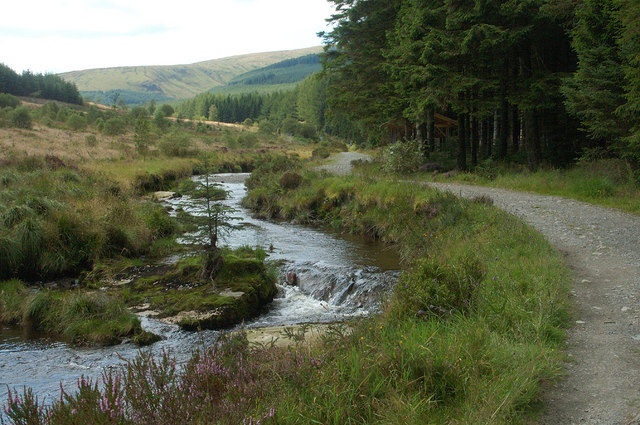 Around 6km from its source, the River Severn plunges over a narrow band of sandstone at a waterfall called Water-break-its neck (Hafren-Torri-Gwddf). It is located in the Hafren Forest. It has formed due to a layer of harder rock (sandstone) lying over a softer rock (mudstone). The river erodes the mudstone through hydraulic action in the plunge pool. This causes an overhang to form. Eventually, this collapses, and the waterfall retreats upstream, forming a gorge downstream.
As the waterfall has retreated, it has formed a steep-sided gorge.

After Llanidloes, the gradient of the River Severn is much more gentle. The river flows east and northeast through mid-Wales, past Newtown and Welshpool and then into Shropshire, where it flows through Shrewsbury and Ironbridge.
There are a considerable number of meanders along the middle and lower course of the River Severn.
The image below shows the River Severn at Shrewsbury.

There are a series of oxbow lakes on the River Severn east of Berriew at the Dolydd Hafren Nature Reserve.
Towards the mouth of the Severn, the river becomes very wide. The relief is very flat, where the River Severn flows into the Bristol Channel, forming an estuary. There is significant deposition here, forming large sand and silt banks.
Related Topics
Use the images below to explore related GeoTopics.