Why do coasts vary in their rates of erosion?
Some coastlines rarely change. Others are eroding quickly, by over 2 metres a year. Identify the three factors that explain this.
Please select 3 correct answers
What is the the downhill movement of cliff material under the influence of gravity?
Identify the process of mass movement evident in the image.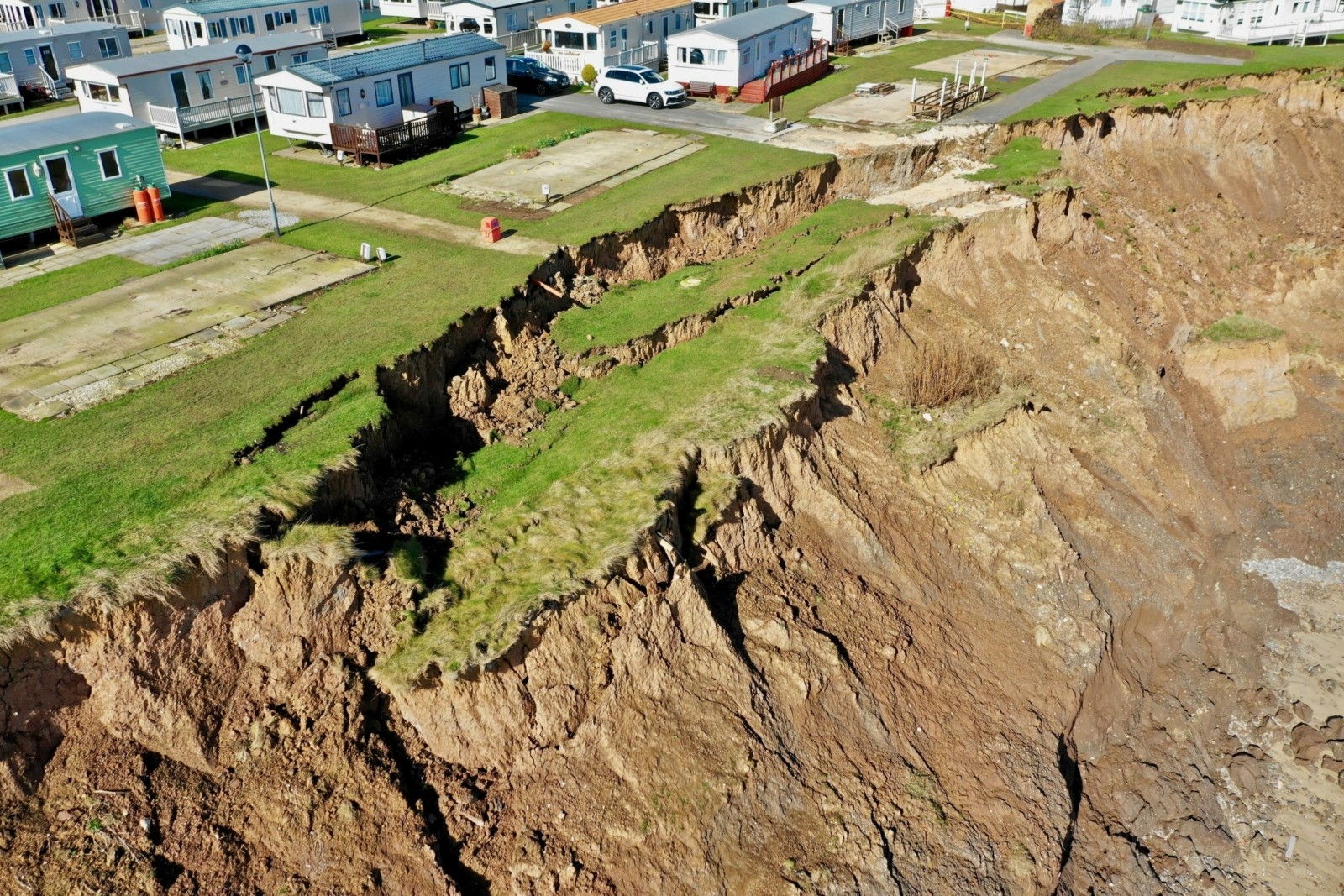 Internet Geography
Identify the cliff foot processes that erode the base of a cliff.
Please select 2 correct answers
Identify the sub-aerial processes that weaken cliff faces.
Identify the process of mechanical weathering that weakens the cliff face.
True or false? Rainwater saturates permeable rock at the cliff top adding weight to the cliff.
True or false? Buildings constructed on cliffs add to the load, which can weigh down a weakened cliff.
Where does cliff foot erosion occur?
True or false? Rates of coastal erosion are high along the Holderness and North Norfolk coast due to weak geology.