Consequences of Uneven Development
Which of the following is not a consequence of uneven development?
True or false? About 35% of total wealth is held in North America by just 5% of the world's population.
What is Africa's share of global wealth?
True or false? In LICs, 40 per cent of deaths are children under 15, compared to 1 per cent in HICs.
True or false? Malaria and tuberculosis account for one-third of deaths in LICs.
True or false? Countries with a low level of development tend to experience poor healthcare.
Identify the type of countries where infant mortality is often high.
Identify the countries where typically 70% of deaths are people over 70. 1% of deaths are in children under 15.
True or false? Uneven development leads to unequal flows of people between places.
Study the map. Where are the majority of LICs located?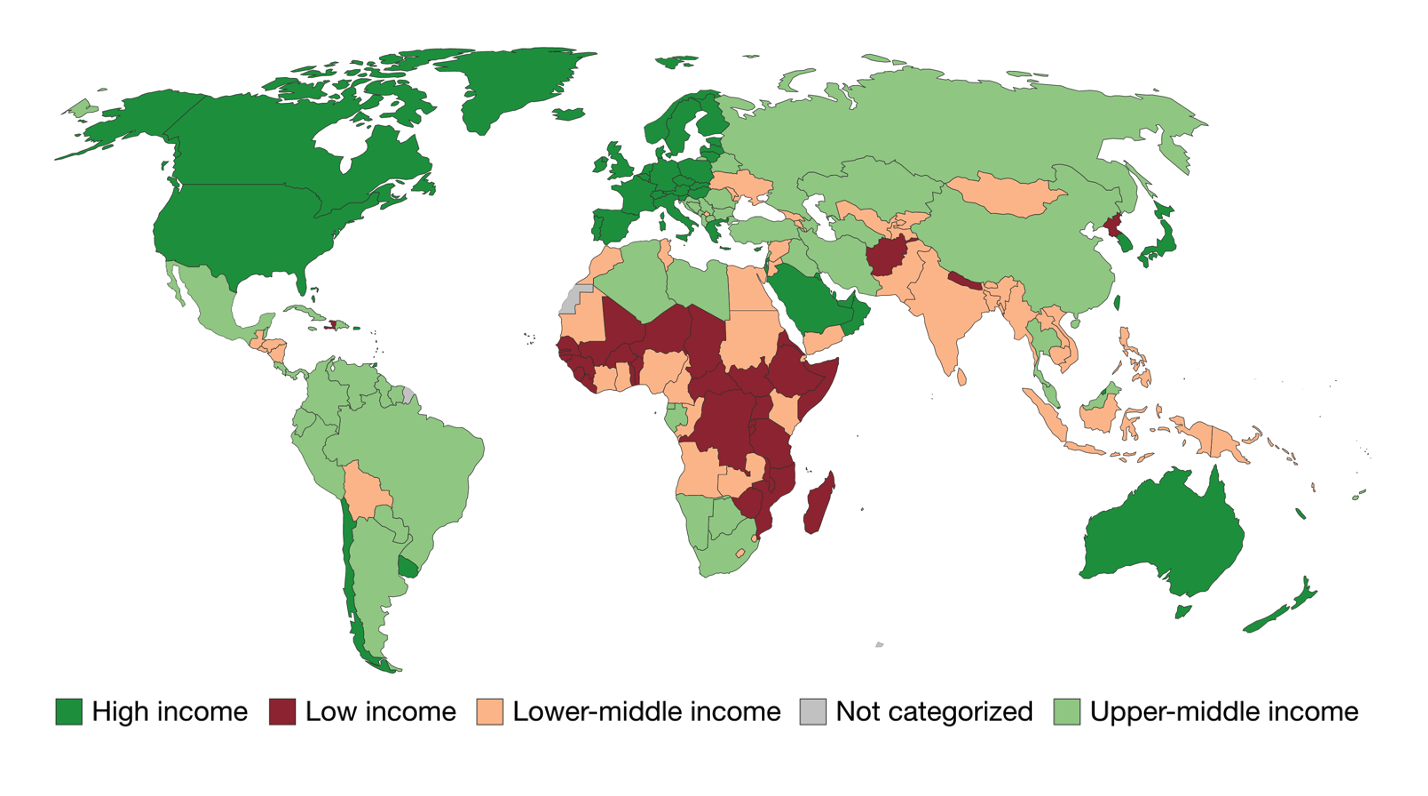 https://www.internetgeography.net/wp-content/uploads/2019/07/IG-logo--1030x115.png
0
0
Anthony Bennett
https://www.internetgeography.net/wp-content/uploads/2019/07/IG-logo--1030x115.png
Anthony Bennett
2022-10-24 17:06:09
2022-10-24 17:06:09
Consequences of Uneven Development